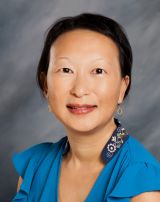 January 22, 2019
Adventist Bioethics Consortium Webinar
Grace Oei, MD, MA
"Surrogate Decision Making:
Standards and Pitfalls"
Surrogate decision making is a very common practice in medicine. However, this is an area that can be fraught with questions of ethical significance. This webinar will guide attendees through the standards of surrogate decision making and highlight how healthcare professionals, including nurses and chaplains, can help families through what can be a difficult process.
---
Resources from the webinar: