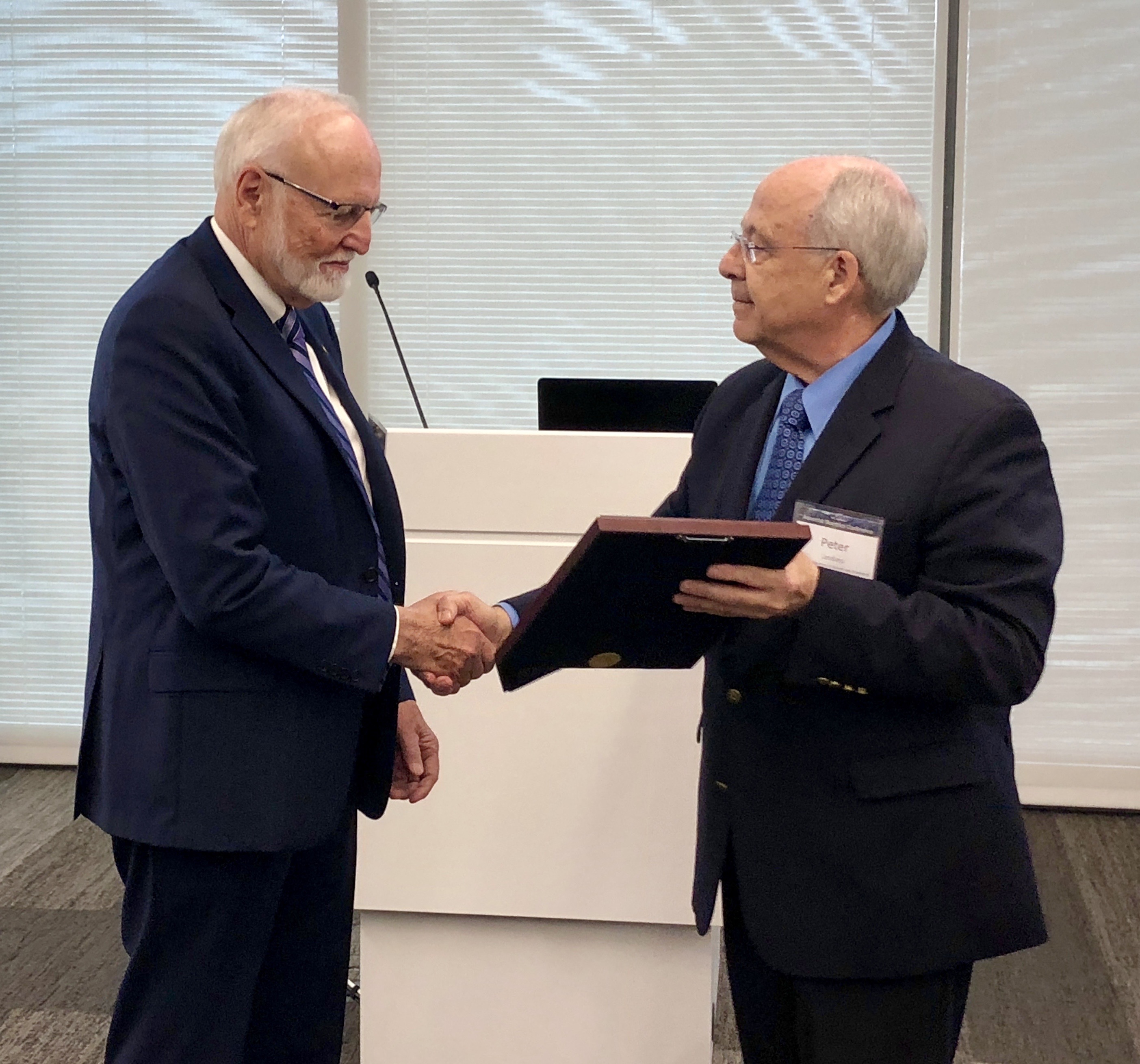 Dr. Gerald Winslow receiving the General Conference Health Ministries Medal of Distinction for Lifetime of Exceptional Service to Health Ministry from Dr. Peter Landless.
May 6-7, 2019: The 4th annual Adventist Bioethics Conference was hosted by Adventist Health in Roseville, CA. The focus of the conference was on "Ethics for a Whole Community."
If you attended this year's conference, we welcome your feedback as we prepare for next year's conference. Please click here to complete a short survey.
Presentation slides, video, and other resources from the conference are available below:
---
1. Ethics and Chaplains as Leaders
Speaker: Orlando Jay Perez, MDiv
2. Legal Issues and Clinical Ethics
Speaker: Chris Johnston, JD
3. The Opioid Testing Ground: How Faith Communities Succeed
Speaker: Angeline David, DrPH, MHS, RDN
Presentation Slides Adventist Recovery Ministries 
4. End of Life Care: Why Community Matters
Speaker: Gina Mohr, MD
5. Just As I Am: Ethics of Evangelism at the Bedside
Speaker: Ted Hamilton, MD
6. Complex Cases: Residue of Moral Regret
Speakers: Dennis deLeon, MD and Grace Oei, MD, MA
7. Let's "Rewire" Our Strategy: Effective Communication with the Media
Speakers: Helen Jung, DrPH, MPH and Carlyle Walton, MHSM, CPA, FACHE
8. Adventists and Abortion: History and Prospects
Speaker: Gerald Winslow, PhD
---